Cultural Connections, Regina Inc. is a non-profit organization dedicated to promoting cross-cultural awareness.
OUR OBJECTIVES
Establishing and strengthening inter and intra-cultural connections in Regina and Saskatchewan
Promoting arts, music, food of different cultures in the City of Regina/ province through organization and management of events
Supporting various registered/ charitable organizations in Regina by participating in and hosting their fund raising events
Making Regina a more vibrant cultural centre by conducting high quality and inclusive cultural activities
WE ARE CURRENTLY TAKING APPLICATIONS FROM LOCAL GRASSROOTS CHARITIES TO PARTNER WITH US IN FUNDRAISING EFFORTS FOR 2018
Cultural Connections Regina thanks all applying grass root charities for their interest to work with us for jointly fundraising for their community based projects or programs. While we would love to support all deserving charities, time constraints and limited volunteer resources restrict us to work with only one  shortlisted charity at a time.
General guidelines for selection criteria should be kept in mind by the charities when forwarding their request for funding.
For more information and application guidelines, please contact:
RENU KAPOOR
DEADLINE FOR APPLICATIONS FOR 2018 APPLICATIONS- DECEMBER 31, 2017
Please mail your complete Print application  (two copies) to:
Renu Kapoor
COMING SOON!!!
Please see "Current Events" page for more details
I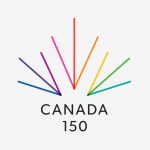 Proudly celebrating Canada 150